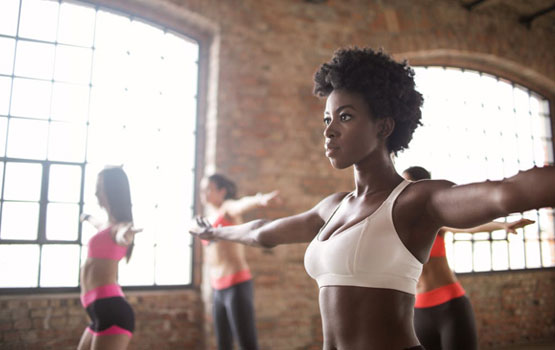 Bounce DanceFit is a high-energy, choreographed dance / fitness class that will change the way you view your workout, designed to get you in shape while enjoying the latest commercial hits from different styles of street dance, including hip-hop, waacking, vogueing, twerking and more.
The dance class lasts 45 minutes and offers an energetic and consistent cardiovascular exercise that will have you sweating in style. Combining everything in a fun environment, emphasizing the aerobic aspect for a training experience like no other, giving you a huge boost of energy that will make you feel amazing at the end of each class.
Bounce DanceFit is the perfect combination of fitness and dance that creates a fun workout environment that will leave you wanting more!
It is not necessary to be a professional dancer to participate in our classes! as all choreographies are designed to be easy and fun to follow, regardless of your experience, age, ability or fitness level. They are ideal for anyone who likes to dance and does not want to miss an incredible workout. Pick up the pace with Bounce DanceFit and let the instructor take you on a journey that fuses a variety of dance techniques.
Our classes combine elements of:
Bounce DanceFit is growing rapidly in the UK, amongst gyms, private schools and dance schools and following a huge demand, Franco its founder decided to launch Bounce DanceFit as a group exercise class and then started offering instructors the opportunity in the UK to obtain a license to teach their program.
Why is Bounce DanceFit so popular?
Because it's fresh, trendy, catchy, engaging, challenging, current, fun, effective, and for everyone.